BRUSSELS, Belgium: Play it LIVE, in conjunction with Battlefield Sports EU will host the annual European Clan War to celebrate the launch of Battlefield Sports' zombie technology.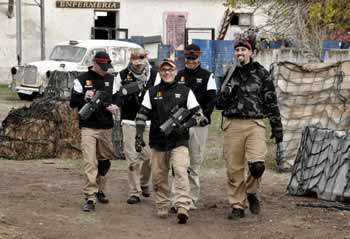 The Zombie Technology is set for an official launch on the Trade Day on October 5, 2012 in Brussels and the clan war will be held on the following weekend.

Defending champions DTM will be there to contest their title.

Each live gaming clan consists of five gamers (either male or female).

The clan war will test the best of live gaming veterans to strategize and complete the objectives that are needed to win the game.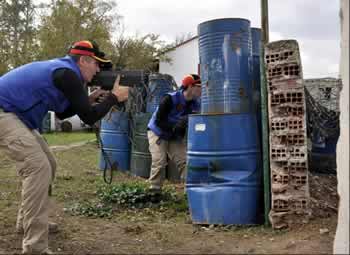 Gamers from across Europe and the United Kingdom will vie for victory as the region's best clan.

The tournament is touted to be the most exciting live gaming competition in European history.

The new zombie technology is one of the most anticipated innovations this year.

This new technology means the gameplay will be amplified this holiday season.

"Teams will shoot, move, and communicate on a live gaming battlefield to eliminate opponents just like a live video game," said Nicole Lander, Marketing Commanding Officer.

Battlefield Sports' guns shoot infrared "bullets" to simulate the direct-fire effects of each gamer's engagements on the battlefield.

During the European Clan War games will be played around gaming inflatables and use the latest in digital technology - SATR gaming guns.

"It is adrenaline pumping; your finger is poised on your trigger. Gamers stare down their barrel waiting for the right moment," she said.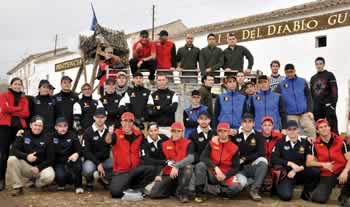 This experience is the ultimate first person shooter.

"Winning live gaming competitions at the national level takes skill, dedication, and the right equipment," said Ms Lander.

The final result will be an event of fierce competition, sweat and possibly tears all for the kudos of being the best clan in Europe.

To find out more, visit the European Clan War web site http://www.europeanclanwar.eu