Battlefield Sports announced today that the United States Patent and Trademark Office has granted the company patent no. 8,282,486 entitled "Live Combat Simulation".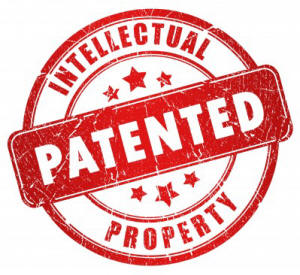 Inventor: Lander; Peter John (Queensland, AU)

Battlefield Sports has patented the killer app - their real time hit-feedback technology called SATR.

The SATR (Small Arms Transmitter Receiver) gaming gun enables live-play gamers to fire infrared 'bullets' to simulate direct firing with realistic audio/visual effects.

So you instantly know when you've got the other guy.

SATR works peer to peer, so there is no need for a central computer system.

The system works both indoors or outdoors and is 100% mobile.

The technology uses infrared and RF. And when the gamers pull the trigger there are great light and sound effects.

"While Battlefield Sports has been well known in the industry as a leading innovator of laser tag equipment for more than a decade, it is still satisfying to get the official credit for our inventions," said Peter Lander, Battlefield Sports Founder.

"This patent whose priority dates back to December 2006, is recognition of some of the pioneering innovations that have been really game changing in the combat entertainment industry."

According to the abstract released by the U.S. Patent & Trademark Office: "An electric game apparatus ('The first apparatus`) for use by a player in a live combat simulation, the apparatus including a firearm-like device, transmission means configured to transmit first and second signals, and a target receiver, the first signal being transmitted towards a target receiver of a like apparatus of another game player (`second apparatus`) in response to firing said device when aimed at the target receiver of the second apparatus, the second signal being transmitted in response to the target receiver of the first apparatus being hit by a said first signal from a second apparatus to indicate the hit to that other player."


The patent notes the Priority Date is December 21st, 2006 Application no. 2006907258


About Battlefield Sports
Battlefield Sports™ is the world leader in live gaming combat entertainment. With more than a decade of experience, Battlefield Sports is the pacesetter in combat entertainment. This year, the company introduces its patented SATRŪ System.