Zombie games are a popular genre. Zombie games are a fun choice for Live Plays.
You can play out Zombie games in just about terrain although some signed zones would be great for the barracks, police station, ammunition dump and medical research facility.
This Zombie Game "Against all Odds" is even more thrilling if the gamers get into costume.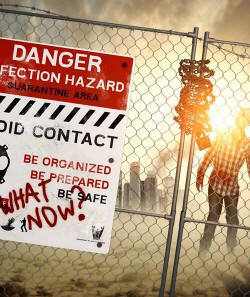 Download a printable version of the Live Play, click here.
For beginners, the haunted mode should be used.

For experienced players the harder Apocalypse mode should be used.

Generally this live play is run 3 times with the same group. Each player starts one game as a Zombie.

Players who survived the most number of Zombie games as a Survivor by extracting alive from the LZ win.
"We upgraded all of our guns and I had a team experiment with the Zombie mode. You guys did a great implementation. I think we can create some great games around this new functionality. We have been talking about games with the domination features as well. This upgrade is definitely worth the time!" John Pittman, TX, USA
If you are in SEQ and would like to book a group in for the Zombie hunt this Halloween, click here

Request a free consultation... ...take the next step