This is the world's first, instant real-time hit feedback system. This technology is patent protected (patent #PCT/AU2007/001970) & only available from Battlefield Sports. Note: sounds are copyright Battlefield Sports. A word from the inventor.
Real Time Stats in every Gaming Gun
Real time statistics such as: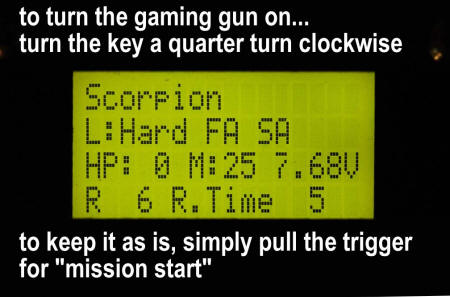 set hit points

current ammo in magazine

hits made

kills made

number of re-spawns and

accuracy percentage.