This is the world's first, instant real-time hit feedback system. This technology is patent protected (patent #PCT/AU2007/001970) & only available from Battlefield Sports. Note: sounds are copyright Battlefield Sports. A word from the inventor.
Features to Boost Profits
Ingenious features like being able to set all guns instantly to start/stop/resume, no matter how huge your playing area is.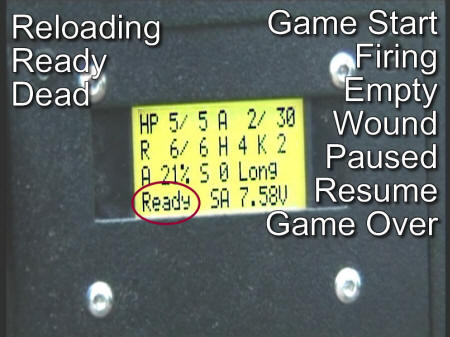 More, you can set which "battle" (or channel) the gaming gun will work on. So you can have up to 4 groups playing in close quarters without cross-fire.

No matter what your players' skill level, you can choose a software mode that is right for them.

For certain situations you might want to go into "stealth" mode, so you can select the volume of your gaming gun.

.