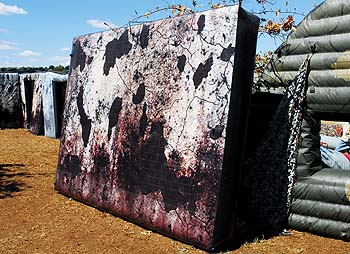 The high wall is great, especially for creating dead-ends in urban battlefields. This gaming inflatable is a staple part of any building maze.

It stands 2.3m (7½ft) high. This provides the perfect barrier


High walls are best for blocking line of sight. You can use them to create corridors and rooms, which you can "clear"

.

*Note: For free shipping to your nearest seaport world-wide, a minimum order of 16 inflatable pieces is required.