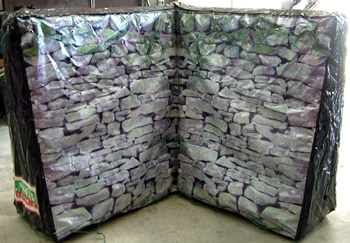 The L-shape low walls are great, especially for small, compact areas.
Very quick to inflate and deflate. This gaming inflatable is a variation of the low wall.
It can provide scattered cover in an open space.
L-shape walls are inspired by the British stone-wall and are self-standing.
These inflatables are able to be used either indoors or outdoors.
NATO STOCK NUMBER: NSN: 6910-99-994-7170