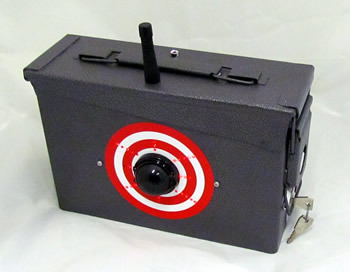 New for this year, is our new model free-standing target.

See here is the new model which can add a lot of fun to your game-play.

The new SATR target has a bank of emitters enabling cool light effects.

It is housed in an authentic looking ammo box.

You can set the target to "unlimited" number of lives for target practice.

Or set a limited number and use it as part of one of your Live-Plays.

Also seen here [right] is a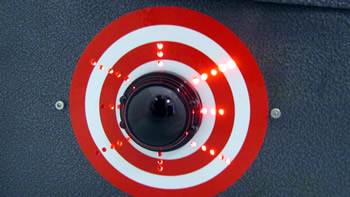 close up of the target sensor itself. Default color: powder coated jedi grey.