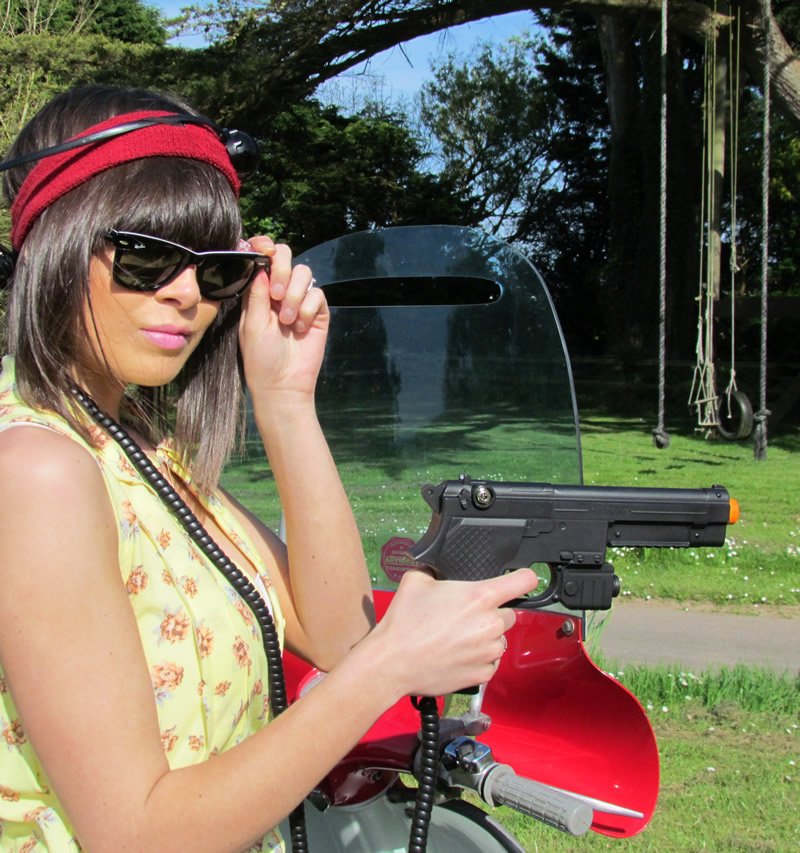 Our new Saber Pistol is one of our lightest models. It is made from polycarbonate, rather than metal, so it is perfect for the younger players, and for indoor game play.
Its design is inspired by the famous M9 Pistol.
It is also great for portable attraction, as this new model comes with a 25mm lens.
This model is not designed to have a scope. However, add our adventure pack, to include an underslung tactical torch.
The M9 pistol comes with a smaller key than is issued with other gaming gun models.
More pics of the pistol, click here
It has has 3 positions:
Red straight up OFF
Green to the side ON (green is for go!) and
Yellow bottom CHARGE.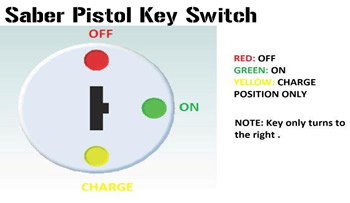 Standard issue color: black with a blaze orange tip.
This image shows the black Pistol.
Read the latest press release about the Saber Pistol, click here...