The Scorpion is our most popular & one of our most versatile models. This gun model is in the Special Compact (SC) class of weapon. It is great for either indoor or outdoors and, in particular, Close Quarter Battles (CQB).
In fact, since it does not have a protruding barrel it is ideal for indoor laser tag arenas. As you know Battlefield LIVE™ equipment is 100% portable, tough, and weather-proof.
Imagine a post futuristic or holocaust theme! It has a metal construction.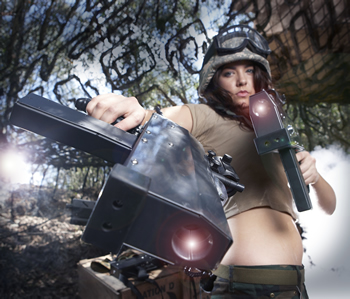 More it has a full trigger mechanism. It also comes standard with an integrated Red Dot scope.
Standard issue color: phantom (black). More pics of the SMG, click here